Narcissus Hut
several platforms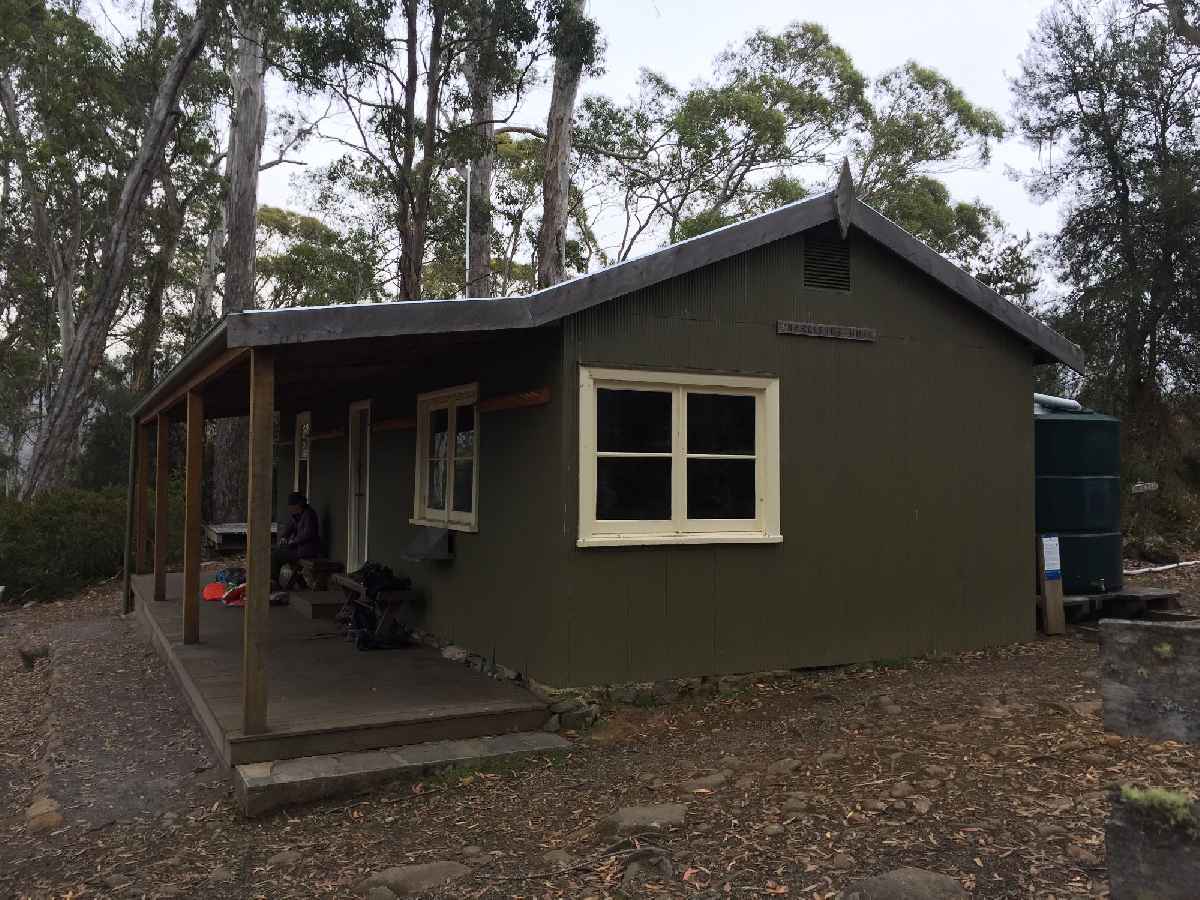 This hut was built in 1935 by the Narcissus River and rebuilt in 1963. It sleeps 18 people and has several tent sites near the hut. The hut is not used by many for overnight stays compared to other huts on the OLT. It is fairly popular with day-trippers visiting as they step off the ferry.
The hut has a nice veranda, and inside there are two main rooms, one cooking/dining area and the bunk room. Outside are some picnic tables and the ranger hut is just next door. The toilet and camping platforms are signposted and just behind the hut.
If you are catching the ferry, use the hut radio to contact the ferry service operator to let them know you're ready for pickup.
For a swim there's Narcissus River in front of the hut or you can wander down to the lake.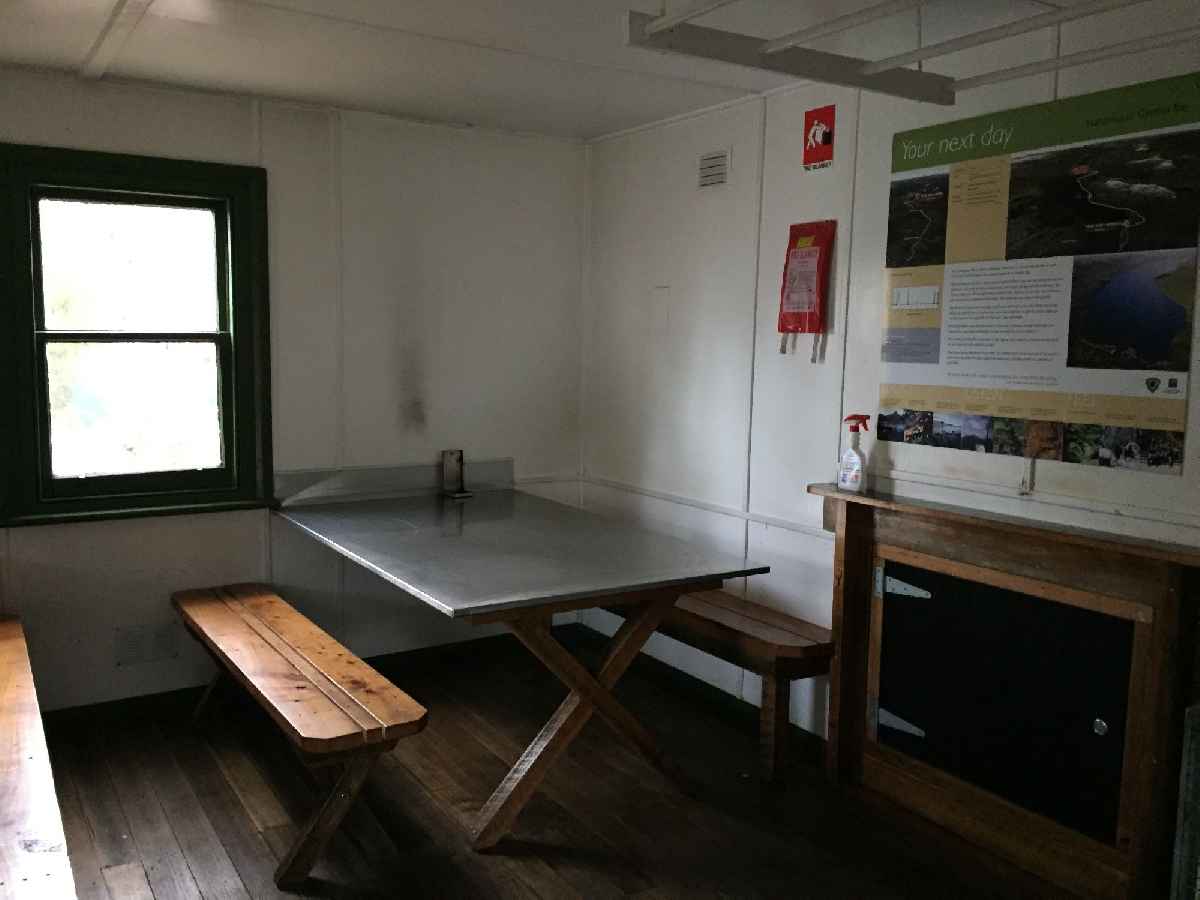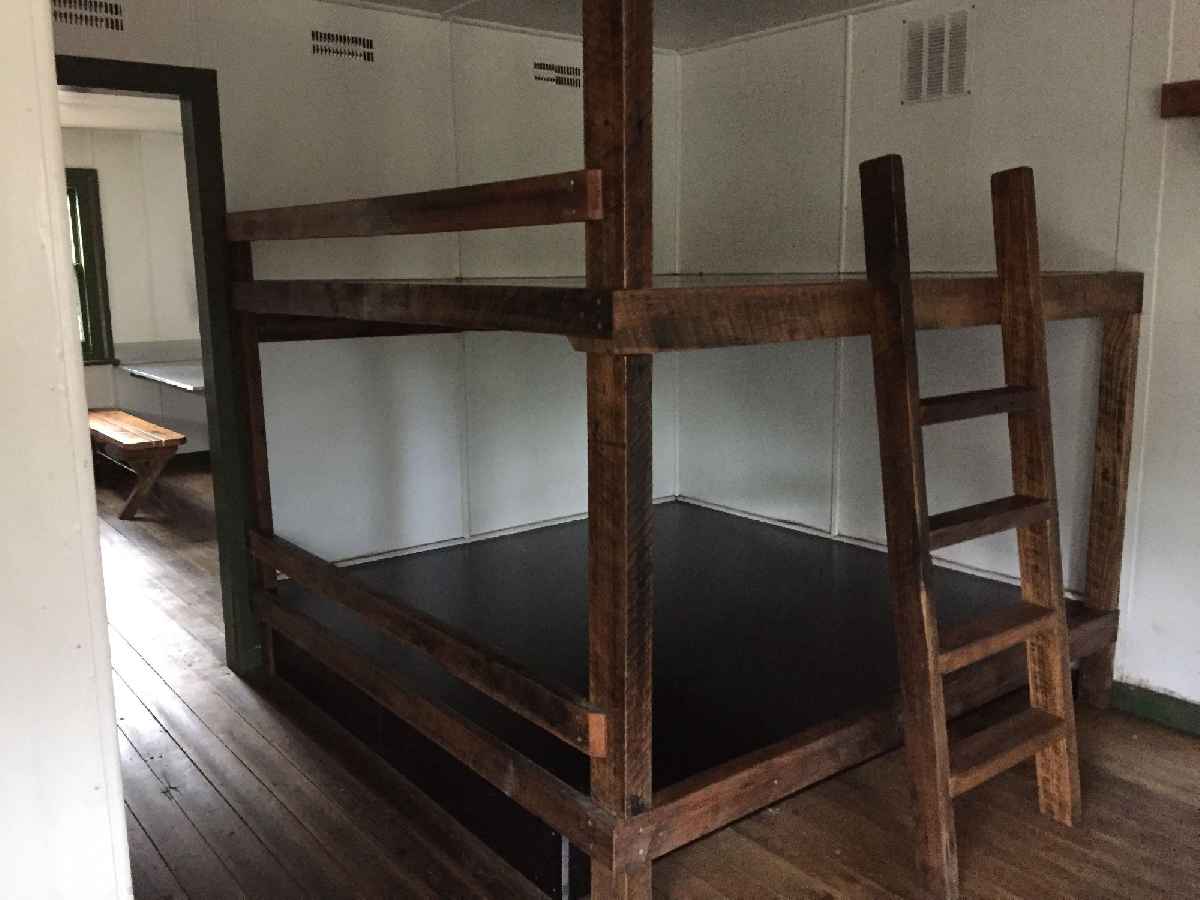 Google Maps